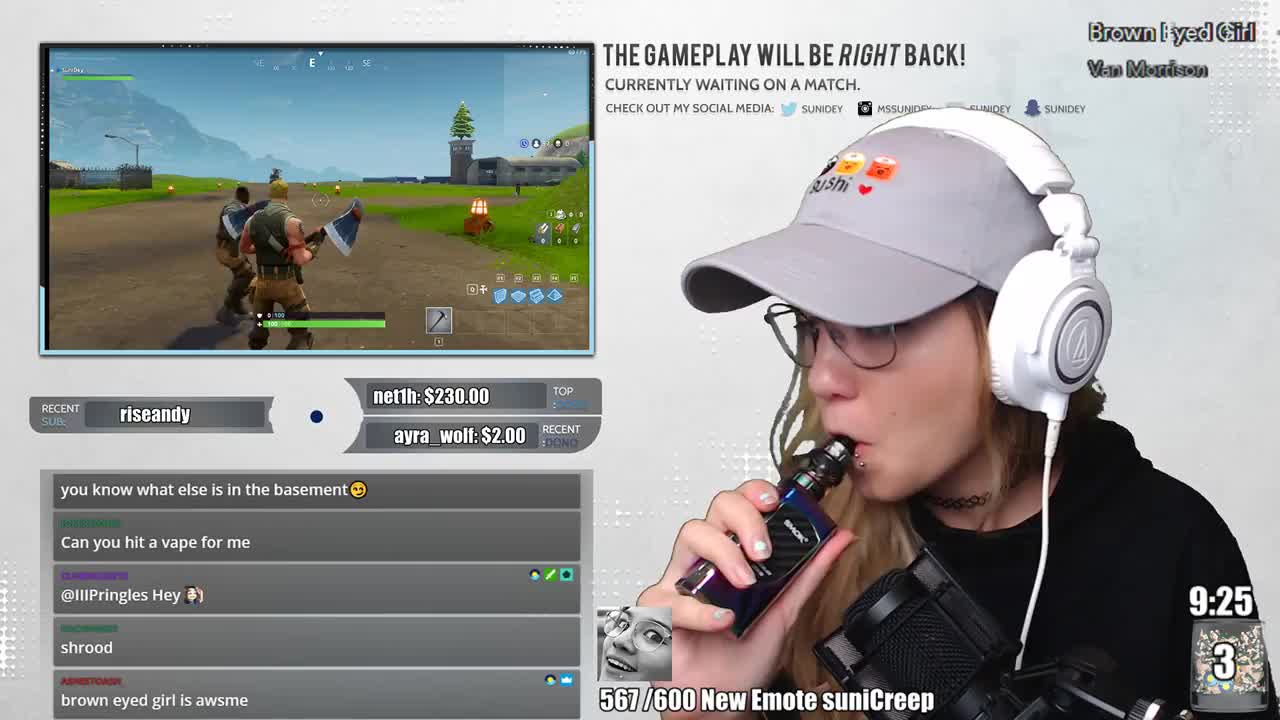 Are you also out of the loop in popular culture? Perhaps you've not heard of what is becoming one of the largest and greatest gatherings of gamers online. And some players are making a fortune!
Real Science Fiction
I'm not talking about the newest Steven Spielberg film, Ready Player One. What's happening online right now is actually more fantastical than anything the science fiction movie had in minds when it was originally written in 2011. What's happening now is that Fortnite has attracted a frenzy of gamers to attend an online meeting ground, referred to as a sandbox, and battle for supremacy. 
Like a strange crossover between Left 4 Dead, World of Warcraft and Minecraft, the gaming world hasn't seen anything like this. So where's the fame and fortune? 
Not only has the game itself won numerous awards, but the players themselves have been making full-blown careers off of it. 
Enter The Ninja
The Twitch user known as Ninja is making serious waves on Fortnite. This journeyman gamer had previously broken a load of records in the online game and has continued to push past them ever since. In fact, as I'm typing this there are just too many records to stay updated on.
It's a pretty exciting time to be involved in that world. Then he streamed Fortnite alongside hip-hop icon, Drake.
There's one thing that some of the highest paid twitch streamers all have in common, and that's not just the career of streaming video games on Twitch. It's Vaping. 
The Nootropic Affect
Now, we're not saying that the twitch streamers have 5 million followers, 250,000 subscribers, and are wildly successful because of vaping. But we want to discuss the odd similarity with some curiosity. Is this helping feed their concentration? 
Video Game Streamers and Nicotine as a Nootropic
It's interesting that while all the Twitch superstars tend to be vape enthusiasts that they are good at performing cognitive functions that are commonplace in video games. In fact, we used to here the old adage that video games would rot your brain. However, it's interesting that the opposite is, in fact, becoming the popularly accepted belief. 
This makes sense as well because of smart games, like those popularized by the Lumosity app. 
It seems as though there are some unintended benefits of vaping. 
This really does raise the question of the intention of the vaping practice for the Twitch players. Are they also aware of the nootropic effects of nicotine? And is this an easy delivery system that keeps these users quick while the pressure of playing a competitive fight-or-flight game in front of tens of thousands of people?
The Effects of Nicotine
Nicotine acts on acetylcholine (ACh) receptors in the brain. Stimulating and regulating the release of a host of neurotransmitters including serotonin, dopamine, and norepinephrine. As a nootropic, it's likely that the Twitch players are benefiting, but is it something that they've intended on doing. 
Or is it simply for entertaining those watching the streams. 
The fact remains that cloud-chasing looks impressive and fun. This leads to the thousands of Instagram users that display their vape tricks daily on their feeds. So why would the money-making stars of Twitch be any different? 
The vast majority of Twitch streamers also vape, so is it a sign of the times, the crossroads of the popularity of both?
It seems we're not likely to know. 
For Ninja, while his total income remains under wraps, the only thing we're left to do is ponder the question.
Is there a secret plot to become the best at Fortnite? Is this, in fact, the use of performance-enhancing drugs?
Health Benefits of Nicotine
Nicotine affects nearly every aspect of cognition. Evidence suggests it can improve focus, concentration, memory, refine motor skills, act as a neuroprotective, anti-inflammatory, and creativity.
It's no wonder that Olympic athletes even use them during and after training for their events. 
What is strange, however, is that the public, by and large, doesn't know about these effects. 
Where nicotine use will go in the next ten years will also be confounding if spokesmen like Joe Rogan continue to speak freely and openly about its benefits. 
Of course, these chemicals can become addictive and also they come with some warning. using them in the style of a vaping device makes it particularly important to discuss the side effects.
Any substance can become addictive over time. So it's important to have respect for such chemicals. We obviously do not condone the use of anything that is abusable. 
If you're looking to get on screen and make a name for yourself in the Fortnite game, then take a look at some of the great gear we offer while you're at it. You'll be happy that you did!